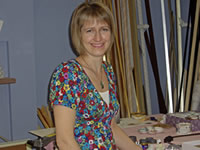 Bex Design started trading early in 2003, providing a high quality, personalised picture framing service second to none. Trained by one of the most highly recognised framers here in the UK and also by a big corporate framing concern in the USA, Beccy has framed numerous photographs, paintings and prints (Wedding/Landscape/moments etc…), Memorabilia, sport shirts, rocks, certificates - You name it, Bex has framed it !
Whatever it is you want framed, Bex Design can help you choose the most befitting Mount and Frame to bring out the best in the selected piece of art.
Over and above giving you the expert advice in choosing the correct surround for you piece of art, Bex Design prides itself in living up to the conservation standards and practices as set by the Fine Art Trade and Framing Guilds.
Preservation of your art is as important as the artist surround that highlights it's features. Bex Design gives you the opportunity to come to the workshop with your piece of art and talk one to one with the experts. You can touch and feel the various choices of mount and mouldings from a variety of different manufacturers and then place alongside your art to help choose the best combination.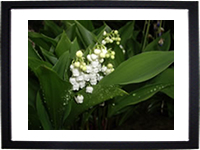 Bex Design prides itself also in bringing pictures back to life. Whether the glass is cracked or broken, you just want to change the mount or frame, want the insects removed from inside the glass or perhaps need the original painting restored.
Whether you are looking for a piece of art or a print to fill a wall space or whether you have the art already and just need it mounted and framed, phone up and make an appointment to come and see Beccy and her team. They will then discuss your requirements with you, advise you as required and help you choose.